Liver, Bile Duct & Pancreatic Cancer
Liver, Bile Duct and Pancreatic Cancer Specialists in Chicago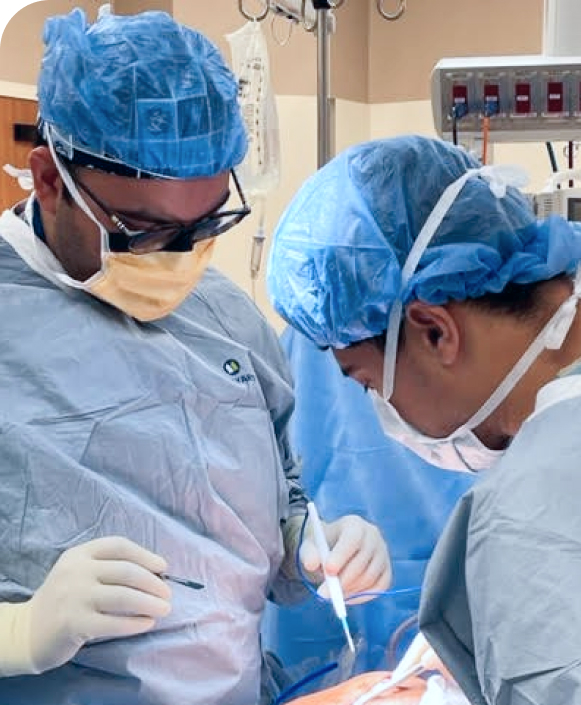 Occurrence and Diagnosis of These Cancer Types
Cancer of the liver, bile ducts and pancreas affect more than 30,000 people every year in the United States. Some of the most common cancers include hepatocellular carcinoma, cholangiocarcinoma, gallbladder cancer and pancreatic cancer.
Unfortunately, many of these cancers are diagnosed when they are already in an advanced stage, leading to a high mortality rate. However, increased use of routine imaging such as CT (computerized tomography) scans and MRI (magnetic resonance imaging) allows doctors to identify these cancers at an earlier stage.
Liver, Pancreatic Cancer and Bile Duct Treatment
Management of these tumors can be very complex and requires a multidisciplinary team. The team may include your primary care physician, a gastroenterologist, a radiologist, a medical oncologist, and an experienced liver, bile duct and pancreatic surgeon or doctor specialist.
Liver, pancreatic and bile duct surgery to completely remove the tumor is the only curative treatment in the majority of cases. Other options, including chemotherapy, radiation and embolization (obstruction of the blood supply to the tumor), are also available.
What Is Involved in Hepatobiliary Surgery?
Hepatobiliary surgery is a subspecialty of general surgery that treats disorders of the biliary system, which includes the liver, the pancreas and the bile ducts. A hepatobiliary surgeon receives specialized training in the management of benign and malignant tumors of the biliary system, which usually involves cutting and removing parts of these organs to properly treat the condition. Hepatobiliary surgeons are also trained in managing complex cases and complications from other surgeries.
Choose the Chicago Institute of Advanced Surgery
Our facilities are equipped with the required diagnostic technology so you receive a comprehensive evaluation and precise diagnosis. Plus, our advanced hepatobiliary surgeon and a team of specialists with extensive experience treating these conditions are on staff to explain and discuss all the available options. We provide the newest techniques and treatments using state-of-the-art technology, including the latest laparoscopic and robotic equipment, to offer the best care for your condition.